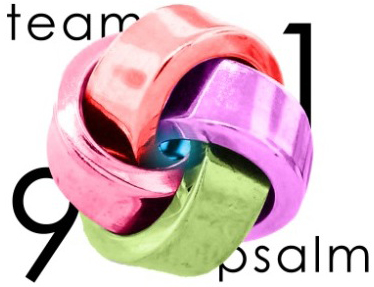 Our Mission: The purpose/mission of Team Psalm 91, Inc is to provide support, spiritual encouragement, and comprehensive social services to persons and families of persons with chronic diseases/illnesses.
Our Vision: The vision of Team Psalm 91, Inc is to provide health education/awareness, assist families in caretaking of persons with chronic diseases/illnesses, and help to improve the quality of life of persons with chronic diseases/illnesses.
Meet Team Psalm 91 Co-Founders, Tiffany Wright & Kesha Haggans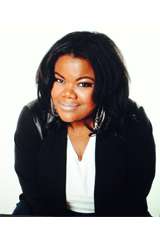 Tiffany A. S. Wright, a native of South Bend, IN, is an alum of Arkansas State University. She currently holds a Bachelor of Science degree in Medical Technology and two Master of Science degrees; one in Health Science Education and another in Health Management. Tiffany is in her 9th year with NEA Baptist Health Systems as the manager of the Community Health and Provider Relations Department. Besides her work with Baptist, Tiffany serves on the advisory board for the Sickle Cell Foundation of Tennessee, a member of the American Society of Clinical Pathologists, and is noted for her research and educational forums with Sickle Cell Disease.
Tiffany's well-known battle with Sickle Cell Disease led her to become an advocate about the disease throughout the region. She had a vision to help not only those with disease, but the families of those affected. This vision led her to partner with the Team Psalm 91 Foundation co-founder, Kesha Haggans, following Kesha's battle with breast cancer.
Tiffany is also the co-founder of OUR STORY YOUTH LEADERSHIP Program, a non-profit organization that empowers and educates at-risk youth throughout the states of Arkansas, Tennessee, and a recent expansion into Oklahoma. Tiffany not only empowers the youth, but the parents and educators of the youth instilling in them the Cherokee Proverb, "If you listen to the whispers, you won't have to hear the screams." In the past 3 years, the OUR STORY program has provided over $10,000 in college scholarships to students within the program.
Tiffany currently resides in Jonesboro, AR and is an active member in ministry at Fullness of Joy Ministries.
______________________________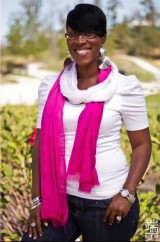 Kesha Haggans, a native of Jonesboro, AR, is currently a student at Arkansas State University pursuing a B.S. degree in Health Promotions. She currently works as a Provider Relations Assistant for NEA Baptist Health Systems.
Kesha was diagnosed with breast cancer in the summer of 2012 and is a SURVIVOR!! Since her battle with the disease, she has become an advocate for women concerning breast cancer awareness and education. Since her battle with breast cancer, Kesha has committed her time and services for such charitable organizations as Susan G. Komen "Race for the Cure", NEA Baptist Clinic Charitable Organization's "Hope Circle, and many other efforts.
Kesha is known for her motivational speaking, both secularly and spiritually. She is best known for her work with youth and overseeing the secular education advancements within her local church congregation.
Kesha is the proud wife of Jonathan "Jay" Haggans as they celebrate 19 years of marriage. She is mother of four (4) children: Daisha, Alexis, Donovan "Blake", and Brayson. She is an active member in ministry at Fullness of Joy Ministries.