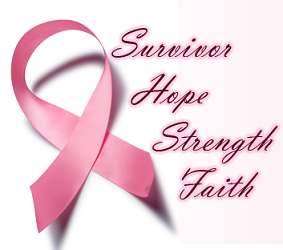 October is Breast Cancer Awareness Month and Psalm 91 would like to take the time to honor all those that have battled breast cancer. We would like to especially salute our very own breast cancer survivor and Psalm 91 Foundation co-founder, Kesha Haggans.
Though many are aware of the disease because it has affected each of us in some way or another through a friend, family member, or colleague, there is still much to be learned in the awareness concerning this treacherous disease. All breast cancer cases don't have to end tragically, but many can be victorious as in Kesha's case.
The Psalm 91 Foundation would like to give focus on the steps a person can take to detect the disease in early stages which provides better outcomes. Early detection is the BEST chance at combating the disease. So, let's spread awareness and encourage others to do the same in creating an early detection plan!!
This month, we'll help you determine a plan from preventative care to the importance of a support team if diagnosed.
From the 'Our Community" menu: