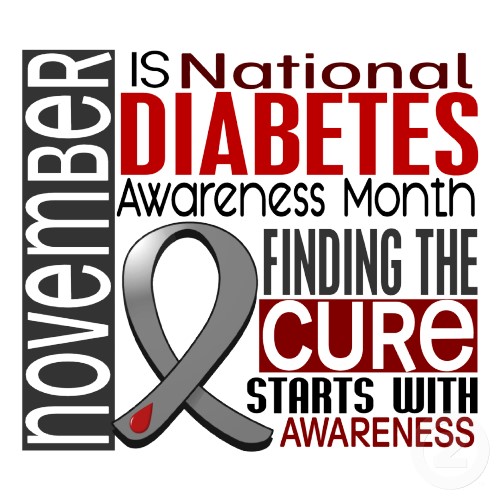 Our goal is to bring AWARENESS! So who knew that November is also Diabetes Awareness month!! Over 8% (26 million) of the U.S. population are dealing with this battle.
Native Americans, Mexican Americans and African Americans are more likely to have diabetes than Asian Americans and Whites/Caucasians! It is the 7th leading cause of death in our country!
Diabetes is one of the most serious health problems that the African American community faces today. Compared to the general population, African Americans are disproportionately affected by diabetes.
So fellow team mates let's be mindful of our health and notice symptoms (frequent thirst and urination) and please know that you CAN live a full, healthy and prosperous life!!
Diabetes Awareness Month features the Story of Co-Pastor Susan Rodgers from Fullness of Joy Church.
Be sure to read her story. Learn more about the types of diabetes and treatments on Diabetes Facts.
See the American Diabetes Association for many more resources of diabetes support.